Business Internet Providers
If you're looking for a fast, reliable internet service provider for your business that won't break the bank, look no further than ispMint. This veteran-owned company delivers on its promises, providing customers with quality service and support. Along with its affordable pricing and commitment to customer satisfaction, ispMint is the perfect choice for anyone needing a dependable internet connection or backup internet for their business.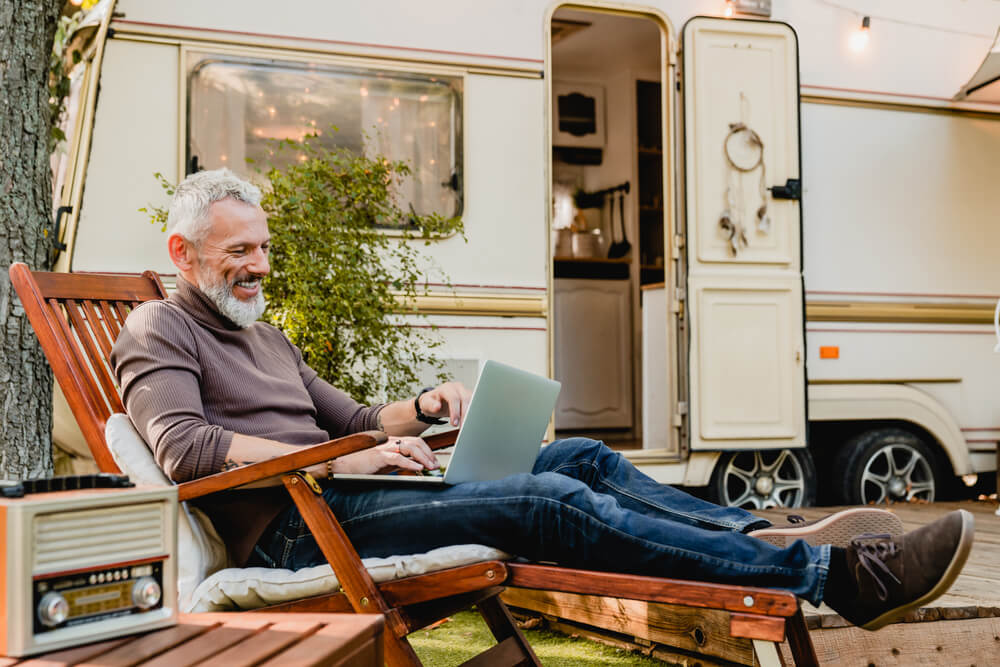 Introducing ispMint: A Veteran-Owned Business Providing a Fast Service with Great Coverage

ispMint Business Internet Providers: The Fast, Reliable Choice
ispMint is a business "white hat" ISP, not a black hat, meaning they are a more reliable internet provider that offers a fast, reliable, and affordable service (ispMint has legitimate agreements with all major carriers so you don't ever have to worry about being abruptly "shut off" like some other competitors). Founded in 2014, ispMint has quickly become a leading choice for businesses of all sizes. Along with its affordable plan of $99 a month, ispMint also offers 24/7 customer support and a 30-day money-back guarantee.
This makes it easy for businesses to get started with ispMint and see for themselves how its fast, reliable service can help them grow.
Proud to Serve the USA
ispMint is a veteran-owned business that provides fast, reliable internet for small businesses to customers in the United States. Enjoy quick download, browsing, and streaming speeds practically everywhere in North America. We can now visit places with high-speed broadband that were previously unavailable. Internet access is available in cities, towns, and rural areas.
ispMint offers high-speed and reliable connections that are perfect for businesses of all sizes. They also offer around-the-clock support for all their customers, from RVers, and business travelers, to the marine/boating community.
How ispMint Delivers a Fast, Reliable Internet Service
Our company's wireless broadband Internet, with no throttling or buffering, delivers high-speed Internet to homes and businesses across the country, making fast, reliable Internet service possible. ispMint also employs state-of-the-art routers and switches to ensure that its network can handle the heavy traffic generated by its customers' use of the Internet.
ispMint's Commitment to Customer Service
We commit ispMint to providing excellent customer service. Our company's customer service representatives are available 24 hours a day, seven days a week to assist customers with any problems they may have with their ispMint service. In addition, ispMint offers a money-back guarantee if we do not satisfy customers with our service.
Coverage Anywhere
ispMint provides high-speed broadband to previously inaccessible areas. With suburban, urban, and rural internet coverage available, we can reach businesses of all sizes in all locations. Our focus on customer service and satisfaction means that you can be confident you're getting the best possible service. Contact us today to learn more about how we can help your business grow.
The Business Internet Provider that can keep you connected!
ispMint can provide better service in areas where satellite internet is slow. This is because ispMint uses a different technology that is not as susceptible to the same problems that affect Verizon's service. In addition, ispMint has a more robust network designed to handle more traffic.
ispMint: The business internet provider—just as reliable as Starlink, with fewer droppages and more coverage
There are a few key reasons ispMint is a more reliable and comprehensive service than Starlink.
First, ispMint's startup costs are identical or less than those of Starlink.

Second, ispMint is less likely to experience service disruptions or "droppages" than Starlink.

Third, ispMint's coverage is more comprehensive than Starlink's, meaning that it is available in more areas.

Finally, ispMint does not require the visibility of a satellite to function, whereas Starlink does.
ispMint's Features and Benefits
Fast, Reliable Internet Service
ispMint's internet service is both fast and reliable, meaning that you'll never have to worry about your connection speeds slowing down at peak times or becoming unreliable. Whether you're browsing the web or working virtually, enjoy internet access anywhere you work or roam in North America! ispMint will make sure that you always have the best possible connection.
Affordable prices
ispMint offers some of the most competitive pricing in the market today, without sacrificing quality or speed. Our plans will meet the needs of a variety of users, so you can find the perfect fit for your business. Since we don't require contracts, you can change or cancel your service at any time without penalty.
Excellent Customer Service
Customer satisfaction is our top priority at ispMint. We have a team of highly trained customer support representatives who are available 24/7 to help you with any issues you may have. We also offer a money-back guarantee so that you can try our service risk-free.
ispMint's business internet providers can keep your business connected with a reliable aggregate band LTE connection that automatically switches to your backup internet plan.
Backup Internet for Businesses
ispMint is the perfect solution for businesses that need to maintain a reliable internet connection. With fail-over backup, if your primary internet connection goes down, your business will automatically switch to your backup internet plan. This way, you can keep your business running smoothly without disruptions.
How to Get Started with ispMint
ispMint is one of the top business internet providers in the USA. We offer a variety of services that can accommodate any business, no matter the size (like Tesla, Apple, and Google). Our plan is affordable, and our customer service is outstanding. Getting started with ispMint is easy.
Business Internet Providers for a Connected Workforce
ispMint is one of the leading business internet providers in North America. We offer a wide range of plans and services to keep your workforce connected virtually anywhere. Our plan meets the needs of businesses of all sizes, and our team is always available to help you get set up for your business. Contact us today to learn more about our business internet plans and how we can help you stay connected.