High Speed Internet for Rural Areas
The internet has become an essential part of our lives. We use it for work, play, and to stay connected with loved ones. However, not everyone has high-speed internet access, especially if you live in the middle of nowhere! However, this is a problem that ispMint can solve for its customers.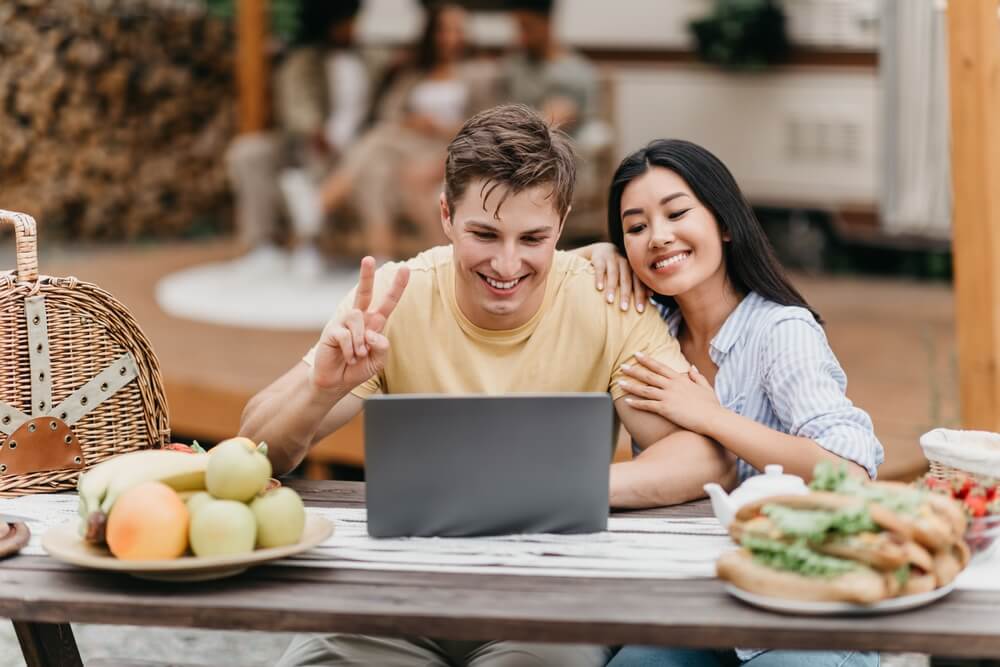 Who is ispMint?
Proud to serve the USA, ispMint is a veteran-owned, high-speed broadband on-the-go provider that reaches inaccessible areas. Owing to our service, people in rural areas can get the same high-speed internet as those in urban areas. Naturally, this is life-changing for people living in rural areas, as they can now have internet access.
How Does ispMint Deliver Rural 5G?
The internet has integrated seamlessly into our daily lives. We use it for work, play, and keeping in touch with our friends and family. However, not everyone has access to high-speed internet, especially if you live in a remote area. However, this is a problem that ispMint, together with our team of highly experienced engineers, has solved for its customers.
ispMint uses the latest technology to deliver rural 5G, aggregate band LTE. We can do this because we have invested in the latest equipment and software to provide the best possible service to our customers. So, whether you're a trucker or part of the marine boating or RV community, you can get connected to the net with ispMint!
This is because ispMint uses technology that throttles and buffers 10 times less than satellite and fixed wireless solutions. This means that people in rural areas can now get high-speed broadband without relying on traditional methods like copper wire or satellite dishes.
ispMint's rural 5G is faster than other providers.

ispMint's rural 5G is more reliable than other providers.

ispMint's rural 5G is more affordable than other providers.
So, when you're looking for the best option for rural internet, plus a 100% money-back guarantee if you're not satisfied, look no further than ispMint's high-speed rural broadband.
The Benefits of Rural High-Speed Broadband
Improved Connection Speeds
One of the major benefits of rural high-speed broadband is the improved connection speeds that it offers. With traditional 4G, you may get speeds of around 10Mbps. But with rural 5G, you might get speeds of 130 Mb/sec. That's lightning-fast broadband, and it means that you'll be able to do things like stream HD video and download extensive files much more quickly.
More Reliable Connections
Another benefit of rural 5G is that it's more reliable than 4G. This is because rural 5G uses powerful transmitted data across multiple frequencies for redundancy, which is less susceptible to interference. Meaning you're less likely to experience dropped calls or slow internet speeds.
Fast service, Large Coverage Area
Rural 5G offers greater coverage than 4G with cellular technology that literally goes around trees and mountains. This is because rural 5G uses lower frequencies, which can penetrate buildings and walls better than higher frequencies can. Therefore, you'll get a good signal even if you're in a remote location.
ispMint Offers High-Speed Broadband at an Affordable Price
ispMint is the most affordable high-speed broadband provider in the market. Startup costs are identical to Starlink but are more reliable (with less droppage and more coverage) and don't require visibility or installation of the satellite. ispMint offers unlimited data plans that are perfect for everyone. To sum up, ispMint is a high-speed broadband provider that offers premium services at an affordable price.
ispMint's Rural 5G Is More Reliable Than Starlink
ispMint's rural 5G network is built on a robust infrastructure that provides 99% uptime. You can always rely on our network to stay connected, even during severe weather. Additionally, we are a "white hat" ISP, not a "black hat," which further enhances our reliability. You won't go down randomly because the carrier cut you off.
ispMint is a relatively new ISP that is shaking up the industry with its innovative approach to providing better service in areas where Verizon is slow. The company has unique technology that allows it to deliver speeds that are up to 10 times faster than what HughesNet, Starlink, and Viasat currently offers.
ispMint offers the most competitively priced rural 5G plans in the market today. Our plans are just $99/month, which makes us the most affordable option for rural residents who want to experience the power of 5G.
Contact us for more information on how to get started with our service and ask us about our low data package for even lower prices.
ispMint is the Perfect Solution for People Wanting High-Speed Broadband
Unlimited data plans are becoming increasingly popular as we use more and more data-hungry applications like streaming video and music. With an unlimited data plan from ispMint, you'll never have to worry about going over your data limit again. Another bonus is that, since ispMint doesn't have contracts, you can cancel at any time.
How to Get Rural 5G from ispMint
Contact ispMint for More Information
There are many ways to get a rural 5G from ispMint. One way is to purchase a plan that includes rural 5G coverage. Another way is to check for special deals and promotions that ispMint may offer. You can also contact ispMint customer service to inquire about rural 5G coverage.
Installation Process
There is a zero-installation process. Simply take it out of the package and plug it in. After three minutes, you will have high speed broadband ready to go.
Service Plans
ispMint offers a variety of service plans to suit your specific needs. Whether you're a small business, a large enterprise, or an outdoor enthusiast, we have a plan that will suit your requirements. Also, because we're a white-label ISP, we can customize our services to meet your unique specifications.
To learn more about ispMint and our rural 5G network, please visit our website or contact us directly.